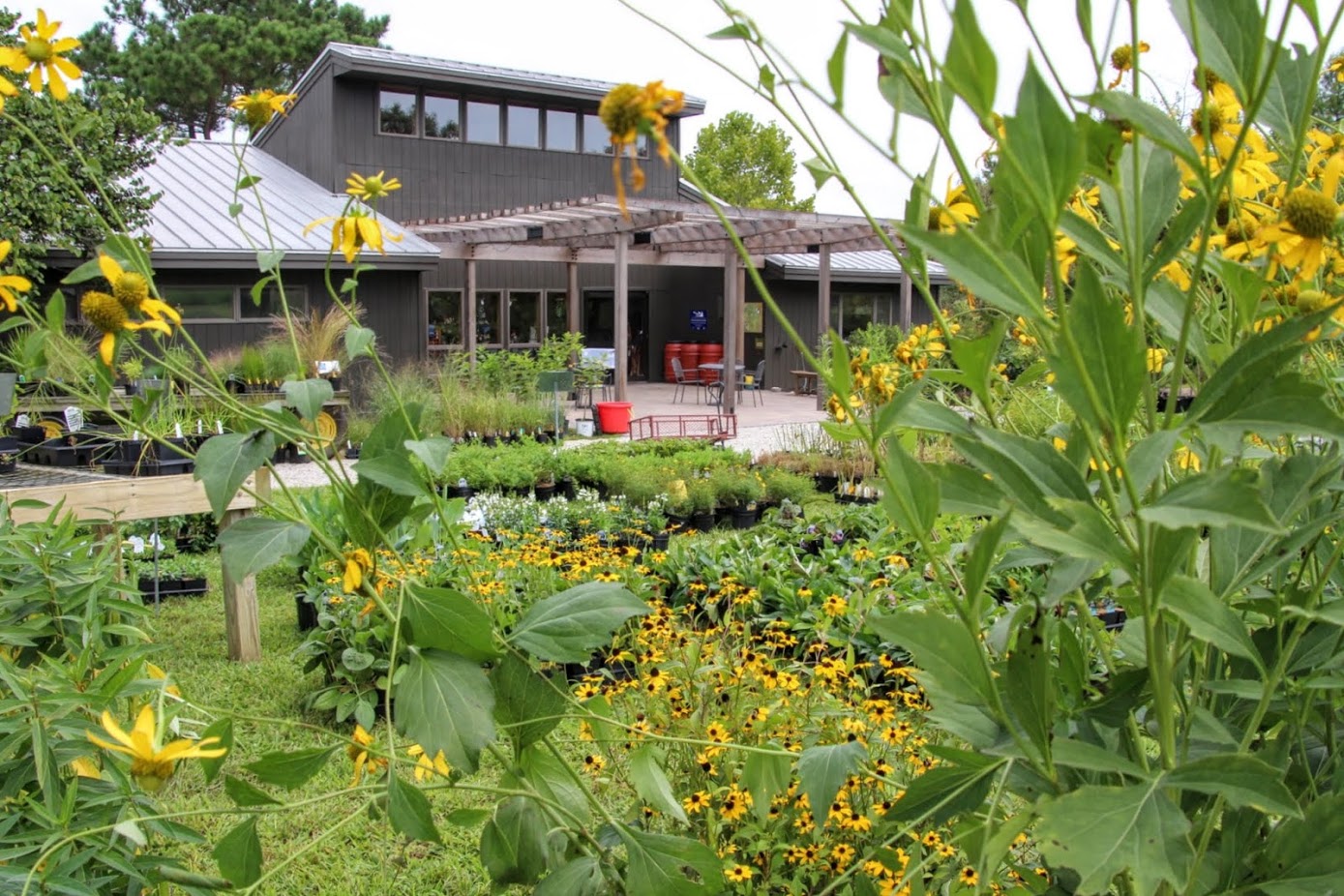 Welcome to the Native Plant Nursery at Adkins Arboretum!


A 400-acre native garden and preserve, Adkins Arboretum is a model for land stewardship that engages all ages in the conservation, appreciation, and enjoyment of the Chesapeake region's native landscapes through education, recreation, the arts, and community events.

Join us for the 2019 Fall Open House, September 6-8 at the Visitor's Center. Following the Open House, a limited selection of plants will continue to be for sale throughout the growing season (usually the end of October).

______________________________________________________________________________________________________________________________________

Presale orders for the fall sale will be accepted July 25– August 22.

Plants will be ready for pick-up beginning at 10 a.m. on Friday, September 6. Please note that we do not ship plants.
Click here to view the plants available for presale orders.

Once on this page, you can select different categories of plants from the "Filter" menu. You may also click on these links to jump directly to
trees, shrubs, herbaceous perennials, ferns, grasses, and vines.

Members can SAVE on their orders by entering codes in the "Have a Promo Code?" box.
If you are a member at the Contributor ($100) level and above, enter PLANT20 in this box to save 20%.
Other members should enter PLANT10 to save 10%. If you are an organization that requires a tax exempt option, please call 410-634-2847 ext. 33.

If you're not already a member, become one today to take advantage of this discount!

Not sure about your membership level? Email Kellen McCluskey or call 410-634-2847, ext. 34.

**You will be asked upon checkout to create an account. This is optional and is not required to purchase plants or to process payment.**
________________________________________________________________________________________________________________________________________



Spring Open House schedule

Friday, September 6: Plant sales from 10 a.m. to 4 p.m.
Saturday, September 7

: 10 a.m. to 4 p.m.

Sunday, September 8

: noon to 4 p.m.
Adkins Arboretum's container grown native plants are guaranteed to be true to name and healthy upon purchase. Please inspect and count all plant material upon receipt. It is our aim to provide quality plant material; however, we do not give a warranty as to the future life of the plants. In rare instances, claims will be considered, and in those cases, it is mutually agreed that Adkins Arboretum's total liability is limited to refund or replacement.
Regarding presale orders: Native plant presale orders are accepted based on confirmed orders from our network of growers; however, all plant material is subject to crop failures, damage by natural causes, and conditions beyond our control thatmay render them unavailable for purchase. If one of these instances should arise, we will contact you prior to the plant sale to arrange a replacement if possible, or otherwise will arrange for substitution or refund as requested at the time of order pickup.