Fridays, January 24, February 7, & February 21, 2020
10 a.m.–12:30 p.m.

The Zentangle® Art Method is an easy-to-learn, fun way to draw beautiful black and white images, using organized, repetitive, and simple lines from nature. It is a positive, mindful, and creative process.
There are no rights or wrongs. You do not have to be artistic. Every piece of Zentangle® art is done "one stroke at a time" with guidance.
These three classes will provide you with the basic tangles and a way to approach Zentangle® art. All supplies are provided.
Each week you will:
*learn 4–5 tangles.
*complete 1–2 pieces of Zentangle® art on 3"x5" paper tiles
*find drawing to be meditative, relaxing, and a positive experience

Susan Green is a certified Zentangle® teacher and has been involved with the art of Zentangle® for the past nine years.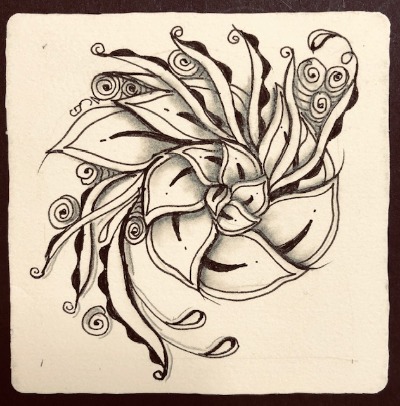 **Note: You will be asked upon checkout to create an account. This is optional and is not required to register.**