Based on a design by acclaimed Dutch architect Gerrit Rietveld and modified in the 1960s, the chair was popularized in the garden at Wave Hill in the Bronx. Made of western red cedar, it is suitable for any garden setting.

The Arboretum and Chanticleer Garden horticulturist and craftsman Dan Benarcik are offering an opportunity to purchase your own iconic Wave Hill chair. Choose from a preconstructed chair—ready to paint, stain, seal, or leave as is—or a chair kit that you can build yourself.

Kits are available upon purchase and can be picked up at the Visitor's Center during operating hours (Thursday- Sunday).
We will contact you to make arrangements to pick up complete/constructed chairs as soon as they are ready—no later than mid-June.
Chair kits are $225. Constructed chairs are $350.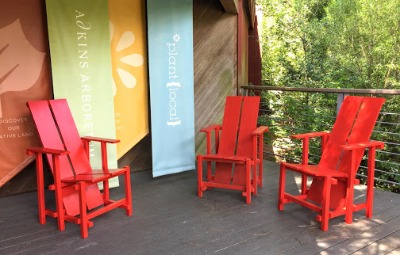 **Note: You will be asked upon checkout to create an account. This is optional and is not required to process payment or to register.**