This program is postponed indefinitely. If you registered, you will be contacted if it is rescheduled.
We'll use a collection of evergreen and other leaves to design and ink a festive wreath, then add lively color with wet-on-wet watercolor washes. Keep your holiday cards in mind, as you may want to use your own finished project as your greeting this year! All levels of experience are welcome in this class led by Kelly Sverduk.
A list of supplies will be emailed upon registration.
Kelly specializes in watercolor and is passionate about making and teaching art. With a background in both art and natural sciences, she finds the field of botanical illustration to be a perfect combination of her interests. Kelly holds a B.A. in studio art from Messiah College and a certificate in botanical art from the Brookside Gardens School of Botanical Art and Illustration. She lives with her family in Greenwood, DE.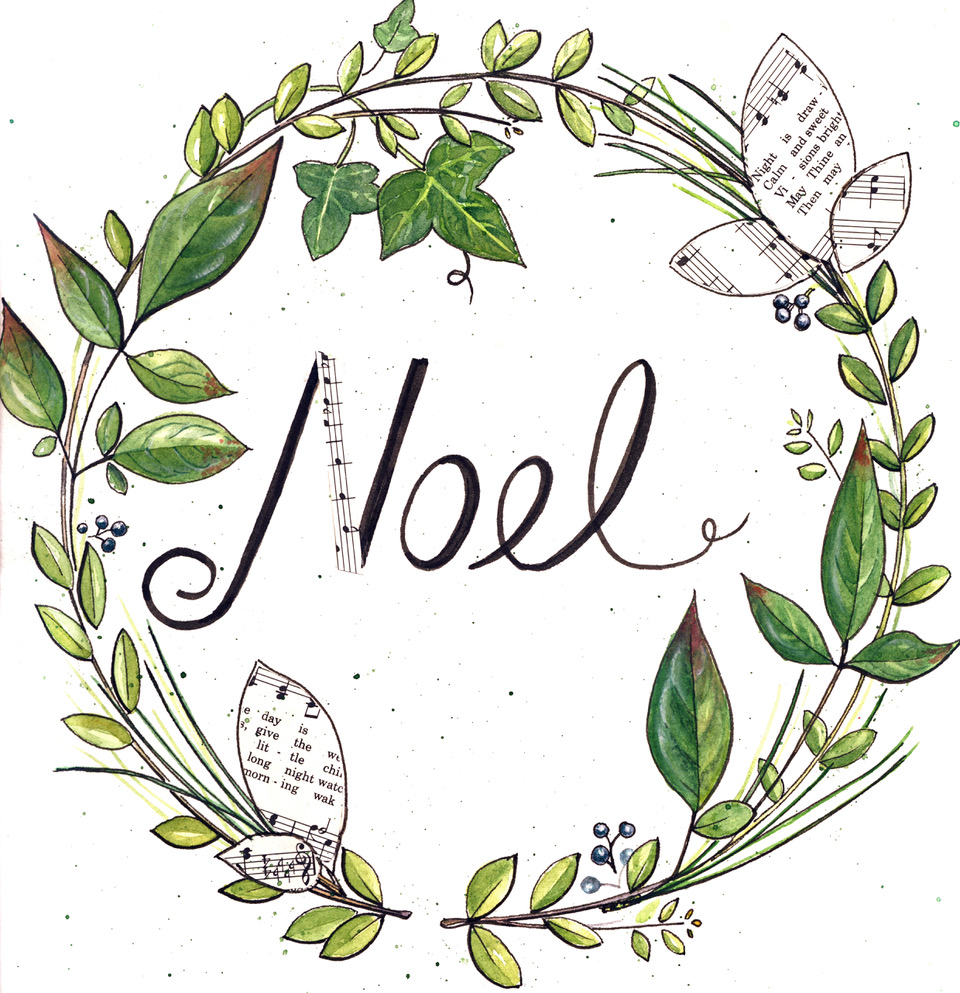 **Note: You will be asked upon checkout to create an account. This is optional and is not required to process payment or to register.**