Location
Adkins Arboretum
Date & Time
Saturday, November 5, 2022, 10 a.m.–3 p.m.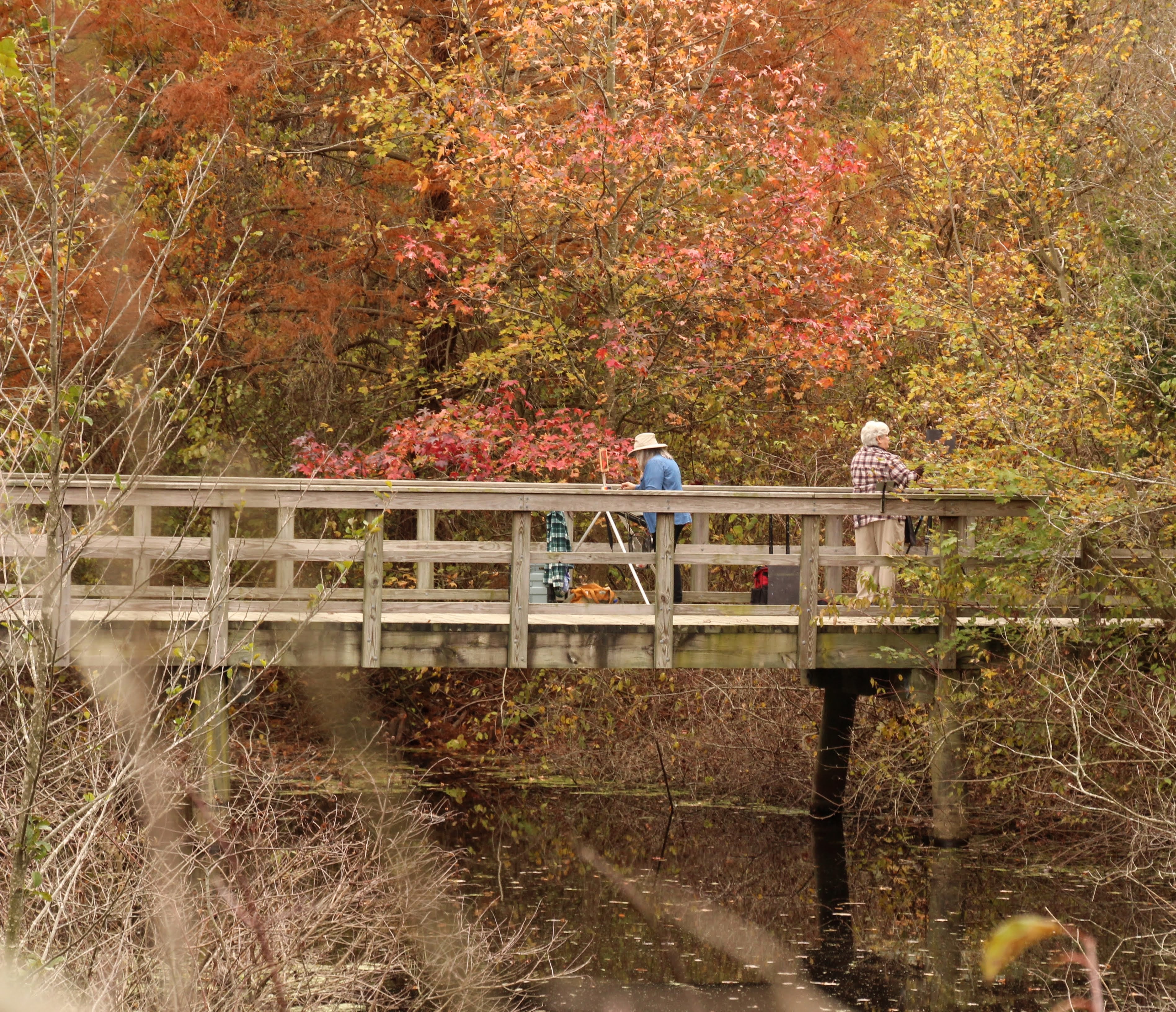 PLEIN AIR ADKINS 2022
Paint-Out Registration and Rules
1. BOUNDARIES: The geographic boundaries of the paint-out are specified in the event map. Click here to view the boundary map.
2. SETUP: Artists may choose their site and set up their equipment beginning at 9 a.m. The paint-out officially begins at 10 a.m.
3. BEGIN: At 10 a.m., the artists begin to paint. The artists must start with nothing pre-painted, pre-drawn, or pre-sculpted and must create their artwork only during the paint-out timeframe. Any violators will be banned from future events.
4. STOP: All artists must finish creating their artworks by 12:30 p.m.
5. FRAME OR MAT: Each painting must be framed or matted prior to the exhibit and judging, for ease of handling.
6. EXHIBIT AND JUDGING: At 12:30 p.m., all artists bring their completed artworks, along with their easels, to the designated area behind the Visitor's Center. Event staff will assist the artists in setting up their easels and artworks for the exhibit. Judging begins immediately, with prizes awarded at 2 p.m. All artworks must remain until sold or until the exhibit concludes at 3 p.m. All artworks and easels must be picked up before 4 p.m. Adkins Arboretum is not responsible for any equipment or artworks left after 4 p.m. The exhibit rain location is the pavilion.
7. AWARDS:
First Prize: $300 and logo items w/gift membership

Second Prize: $200 and logo items w/gift membership

Third Prize: $100 and logo items w/gift membership

Honorable Mentions (2): Logo items w/gift membership
8. SALE: Each artwork must have a title and price and is required to be for sale. Adkins Arboretum will take a 20% commission from each work that sells to help fund this event. The monetary transaction for each artwork sold will be handled by event staff. Any artist who sells his/her artwork on the side to avoid commission will be banned from future events. 6% Maryland State sales tax will be added to the price of each artwork that sells, which will be collected by the event staff. There will be event staff on hand to accept credit cards. The artist must provide her/his Social Security Number or Federal EIN for any sale over $600.
Plein Air Adkins is open to any artist who wishes to participate. Artists may register in advance or on the day of the event. The artist registration fee is $10. Plein Air Adkins is sponsored in part by Choptank Electric Cooperative.
If you prefer to download a paper registration form instead of registering online, you may do so by clicking here.