Location
Adkins Arboretum
Date & Time
Saturday, November 5, 2022, 10 a.m.–3 p.m.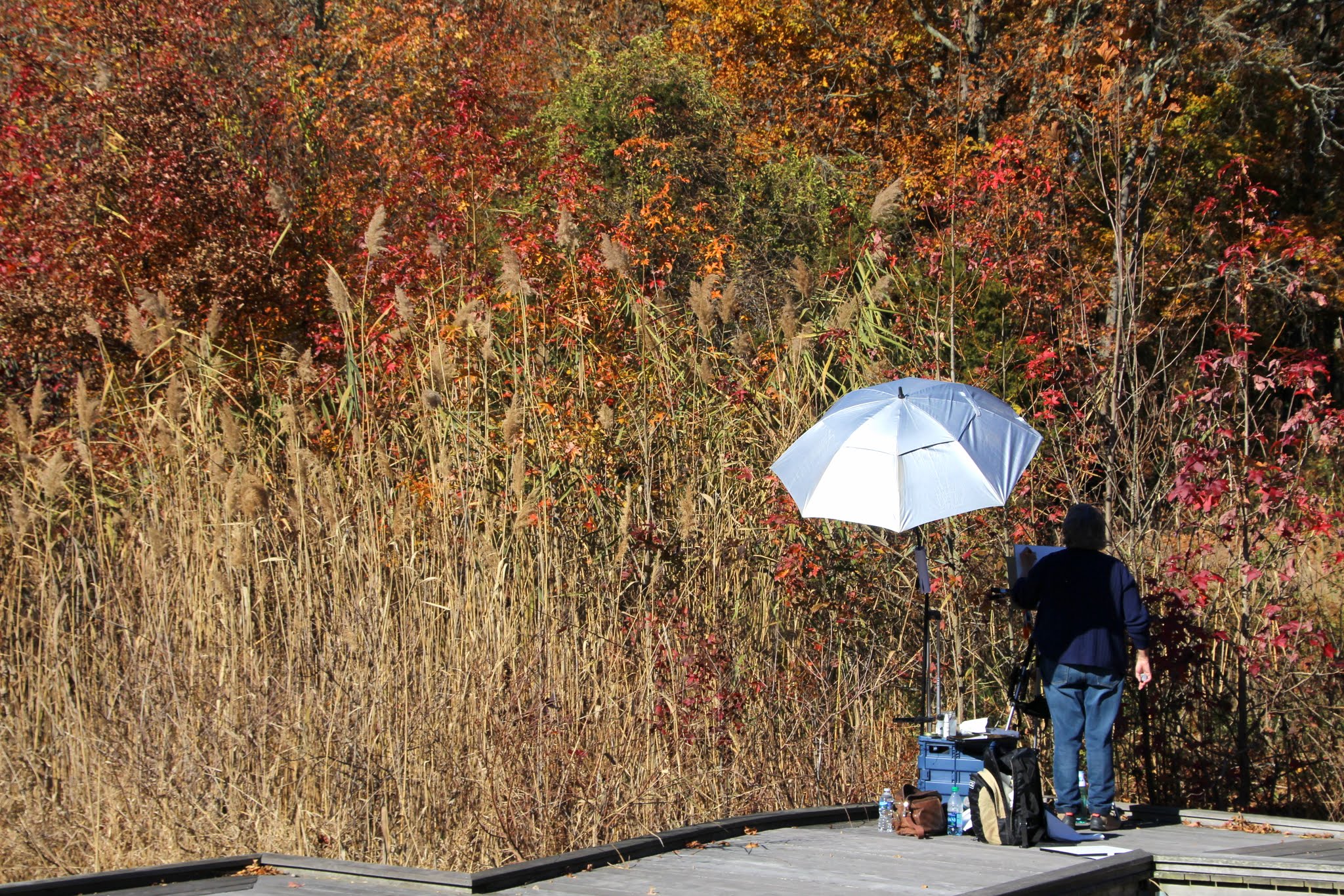 Join us for a fall day at the Arboretum! Take a guided walk, watch plein air artists paint, stick around for the exhibit and the opportunity to purchase artwork, and get a jump start on holiday shopping in the gift shop. Live music, food trucks. The day is free for members/$5 (includes Arboretum admission) for non-members.
Artists: click here for more information and to register to paint.

Participating artists who will paint and then sell their work include Madeline Blair Patsel, Nancy Lorentz, Stacey Sass, Debra Howard, Diane DuBois Mullaly, Amanda Milliner, Patti Connell, Rhonda Ford, Gail Stern, Catherine Renzi, Russell Reno, Brian McKenna, Cathy Cole, Alison Barry, Maggii Sarfaty, Nancy Fine, Carla Huber, Nancy R. Thomas, Homer Proctor, Martin Sokolich, Joseph Longstreth, Freeman Dodsworth, Susan Mayberry, Lauri Bruce, Ed Lewandowski, Michael Iandolo, Carol Cowie, Pamela Chase, Ann Harlan, and Toni Wolf. Artists may register up to and including the day of the event.
"En plein air" is a French term that means "in the open air" and refers to the practice of painting entire finished artworks out of doors. During Plein Air Adkins, explore the Arboretum's forest, meadows, and wetland and observe as plein air artists paint original works in the morning.
Following judging at 1 p.m., artists will exhibit and sell their works in the afternoon. The judge is Bernard J. Dellario, a painter and instructor who exhibits widely across the Maryland Eastern Shore and Washington, DC, regions.
Fine Times will provide live music during the exhibit and sale. Pete's PeteZa will sell breakfast and lunch fare starting at 9 a.m., and Blue Monkey Tacos will be on site to sell food beginning at 11 a.m.

Plein Air Adkins is sponsored in part by Choptank Electric Cooperative.