This program is postponed indefinitely. If you are registered, you will be notified if it is rescheduled.
If art media options feel overwhelming at times, you'll enjoy learning the basics of pen and ink for botanicals in this two-session class with Kelly Sverduk. Ink can be used for precise technical drawings of plant parts, loose nature journal sketches, and so much in between. Instruction will focus on techniques to render detail and texture on subjects from craggy bark to delicate new leaves and buds.


Kelly specializes in watercolor and is passionate about making and teaching art. With a background in both art and natural sciences, she finds the field of botanical illustration to be a perfect combination of her interests. Kelly holds a B.A. in studio art from Messiah College and a certificate in botanical art from the Brookside Gardens School of Botanical Art and Illustration. She lives with her family in Greenwood, DE.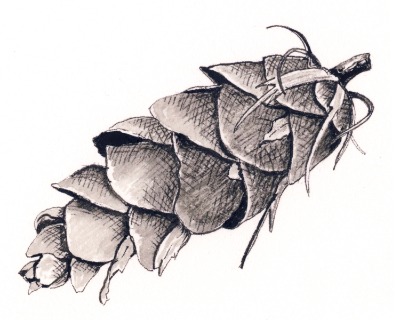 **Note: You will be asked upon checkout to create an account. This is optional and is not required to process payment or to register.**